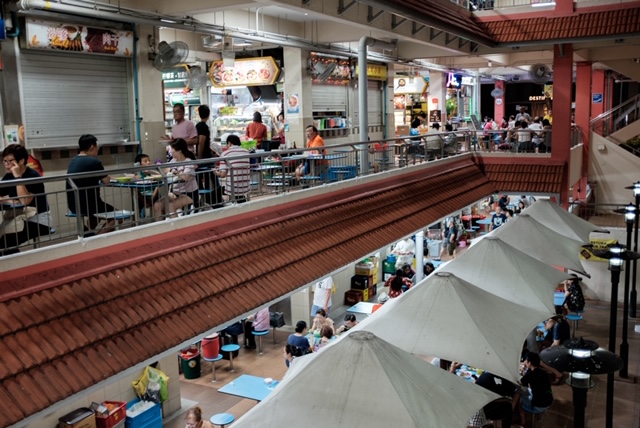 How many hawker stalls are a walking distance from me?
With the current situation in the world being what it is and any chance of entering and leaving Singapore seems off the table for foreseeable future, since our lockdown was lifted last month I've been playing catchup on exploring Singapore in greater detail. While exploring all the famous hawker centres was one of the first things I dove into when I first moved to Singapore last year, my busy work and travel schedule put it on the backburner for a while. Now more time to explore local neighbourhoods has meant more time to eat. So I wanted to see how many possible hawker centres were within my vicinity and to test out some new R packages I had been meaning to try.
This interactive map shows how many hawker centres and hawker centre stalls there are within a 30 minute walk of any point in Singapore. The map is rendered in deck.gl using the mapdeck R package. Data for walking isochrones comes from mapbox and generated for each hawker centre using the brand new mapboxapi package. Spatial indexing is done using the geohashTools package. All code including this page is written in R and is documented step-by-step at the bottom of the page (scroll on, if interested.)
A few caveats: people seldom walk 30 minutes to get anywhere in Singapore – it's too hot. Also, the data here is based on the data for government run hawker centres using data from data.gov.sg. While extensive - there are 114 hawker centres comprising around 6400 individual food stalls, this does not include the countless stalls and kopitiams ("coffee shops") scattered around the island under residential housing blocks and commercial towers. The actual count of hawkers and hawker-like stalls in the country must be close to 10,000 – if not more.
The map below is interactive, zoomable, and provides detail for each location on mouseover. This might take a few seconds to load, especially on older devices. A full-screen version is available at https://www.dshkol.com/hawker-accessibility-map.html which will take about 15-20s to fully render, depending on device.
Based on this, from my building I have access to around 1028 hawker stalls from 15 different hawker centres. Not bad! Somewhere just to the west of Tiong Bahru Market is the place in Singapore with the greatest number of accessible food stalls within a 30m walk - 1352 stalls from 19 different markets.
Hawker centres and their role in Singaporean culture
Hawker food is an integral part of day to life for Singaporeans and is generally what people think of when they think of Singapore as a foodie destination. The Singaporean government began to move street food vendors and hawkers into indoor centres from the 1950s onward. As a result, there is relatively very little true street food in Singapore, especially compared to other cities in SE Asia. But that transition from outdoor street food into complexes created its own cultural touchstone - the hawker centre.
Hawker centres are complexes, mostly indoor although some are partially outdoors, that contain a large number of food and market stalls. Most food stalls are small in size and specialize in a particular dish or cuisine, and everyone has their own opinions about which ones are best. The largest hawker centres will have several hundred food stalls, while small ones might only have a dozen. These places function as more than a place to eat, however. Hawkers are, in essence, a community place, a third-space, and a preservation of food culture. Singapore is currently trying to get hawker culture recognized as an officially recognized UNESCO intangible culture.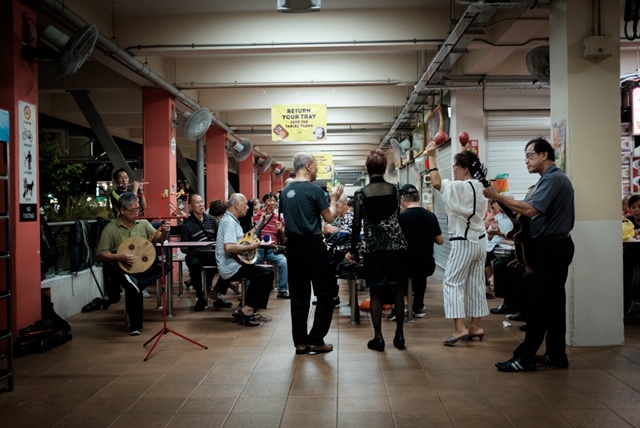 This is an easy way to start a fight but my own top favourites are:
Old Airport Road Food Centre
Golden Mile Food Centre
Maxwell Food Centre
Chinatown Complex
Zion Riverside
How this is made: step-by-step code breakdown